A beautiful soul
Simona described by her friends
Talking about Simona is hard work, although going through the memories of her friendship and her Christian testimony you are immediately pervaded with nostalgia and tenderness and once again you gratefully experience the great privilege of having walked with her part of the way... on April 18, 1984, holy Wednesday, Simona Tronci died. Cheerful, lively, with a deep religious spirit and a great love for life, Simona has been and continues to be today, 16 years after our separation, a living and concrete presence in the hearts of those who had the fortune to meet her and of those who together with her, shared the journey of faith. A simple life, hers, but characterized by a constant search for perfection, in accepting unconditionally the invitation of Jesus... Be perfect... be my imitators....
Born in Cagliari, October 13, 1960 she lived an ordinary childhood and adolescence, similar to that of many other boys and girls. Educated in the Catholic religion by her parents, she led a traditional Christian life with a regular approach to the sacraments. After High School she enrolled in law, a faculty in which she was zealous about, but dropped out to join that of Theology, traditionally a male branch, but which she managed to fit in after the initial hesitation of the then headmaster Father Burroni. Fr Burroni could see in her a passion and spiritual interest motivated by a deep search for God. A God who is ALIVE, a FATHER God of which she continued to rediscover and which she was loved and comforted by ... there were new beginnings... a new openings in which the Holy Spirit ... began in her a new work.
Through this spiritual context, Simona got to know the Charismatic Renewal prayer groups. She remained fascinated and, together with us, her friends, with whom she had established a strong spiritual and affectionate bond, she realized that this was exactly where the Lord was leading her. Together we founded a prayer group, along the lines of the Renewal, composed, initially, mainly of young people. A fresh group, characterized particularly by a strong sense of prayer of praise and of singing. She was its main promoter, she knew how to play musical instruments and how to sing, and testified without getting tired of what holy legacy we were participants and recipients. Her evangelical enthusiasm was contagious to whoever approached the group.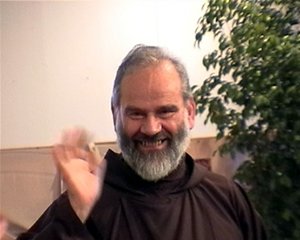 Father Natale Merelli, Capuchin
Father Natale Merelli, who followed us and encouraged us with great esteem and affection in our spiritual journey, baptized the group with the name of "Primavera", to emphasize the freshness and the will to live, but also the secret path of suffering.
Simona was a teacher for all of us in prayer, the intensity of which took you to be swallowed up in God's love.
In January 1983 her ordeal began. A tumour began to consume her body quite rapidly. But the drama was only in the body. Her spirit instead sang, making her write: I feel inside me a certain amount of courage which gives me strength, a new faith that consoles me, a new joy of which I am a tireless witness..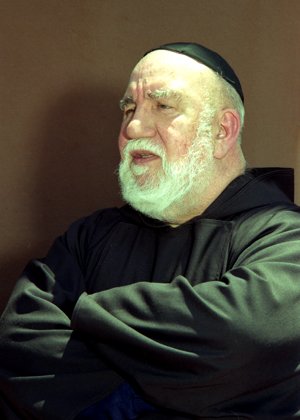 Father Clemente Pilloni, Capuchin
The Capuchin Fr Clemente Pilloni, Vice-postulator of the cause of beatification of Brother' Nicola and great connoisseur of the Saints,dedicated his book "In love with Jesus" to Simona and her spirituality. In this book, Simona is speaking through the pages of her diary, a beautiful and amazing collection of the innermost hidden spiritual feelings, where one can outline or at least partly get a glimpse of her soul that rises completely to God in an unconditional surrender.
For several years now, material is being collected in order to begin the beatification which will be followed by Fr Clemente Pilloni. Simona died, her body being gradually consumed like an Easter candle, offering and still offering to all of us her last flicker of light, leaving this earthly life with a gratefulness that flowed from her lips now mute. We remember, with pain now cured by the Lord, with an undying love ... Simona Through the witness of her life, made out more of facts than of words, she has caused many friends who have not even know her to fall in love with her.
Simona's friends